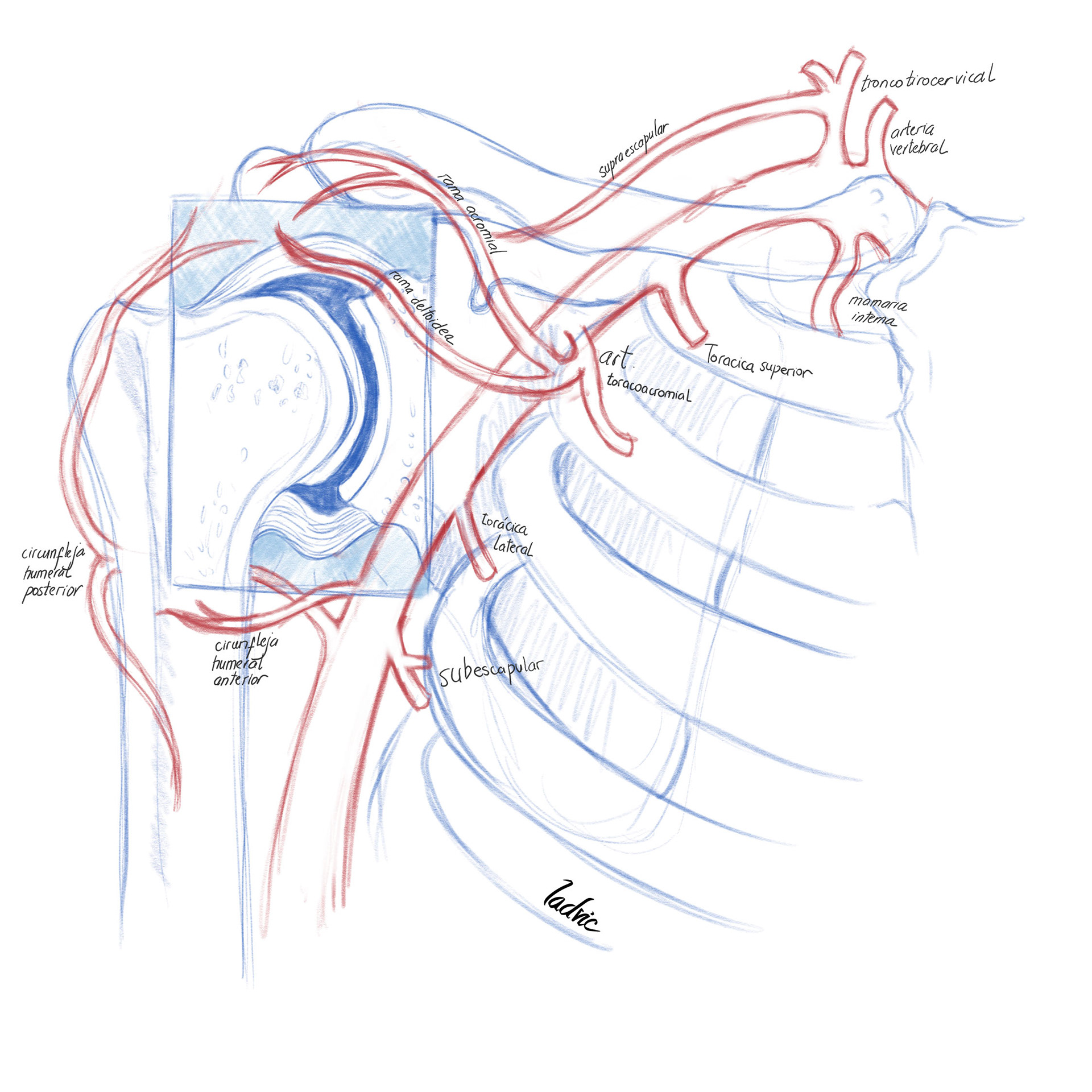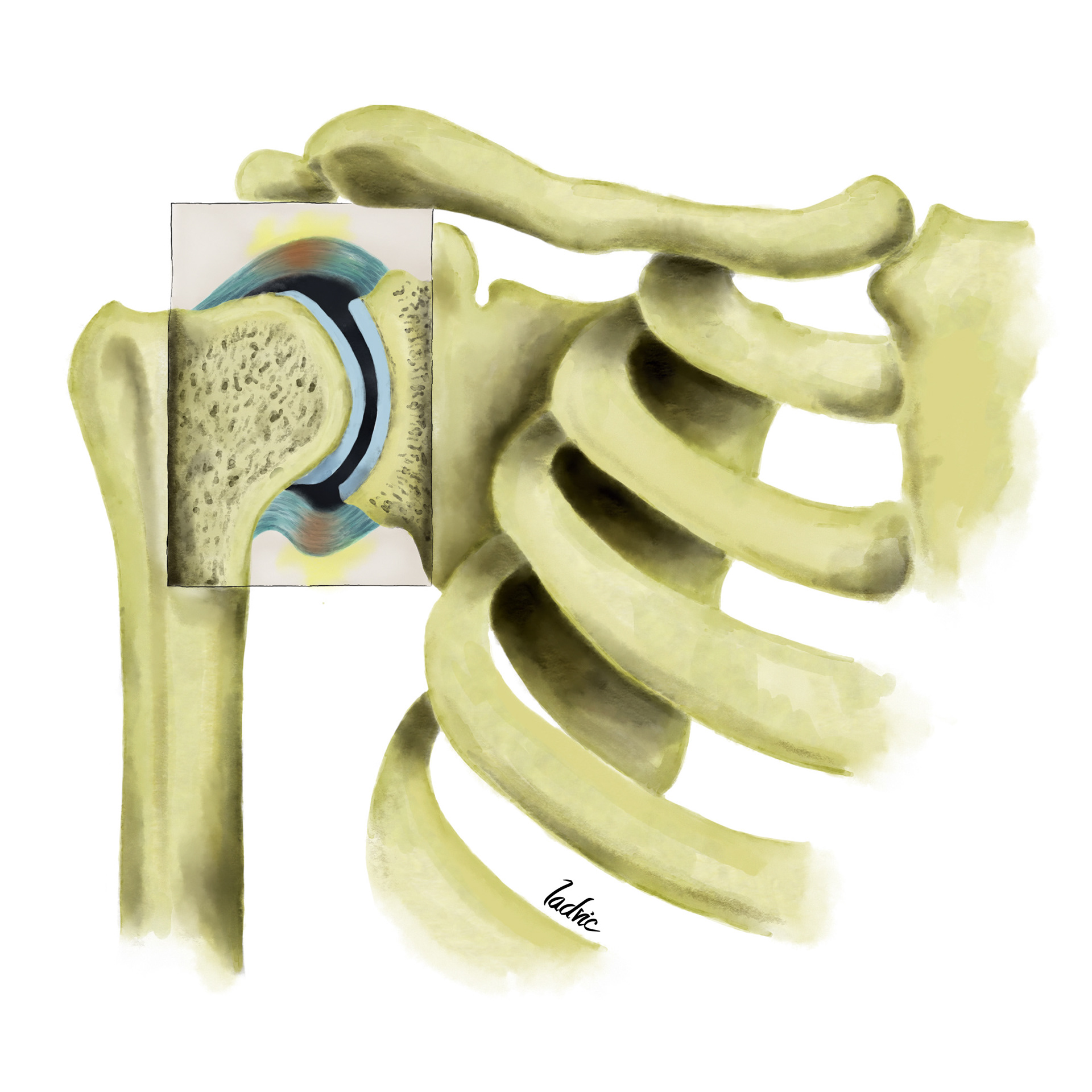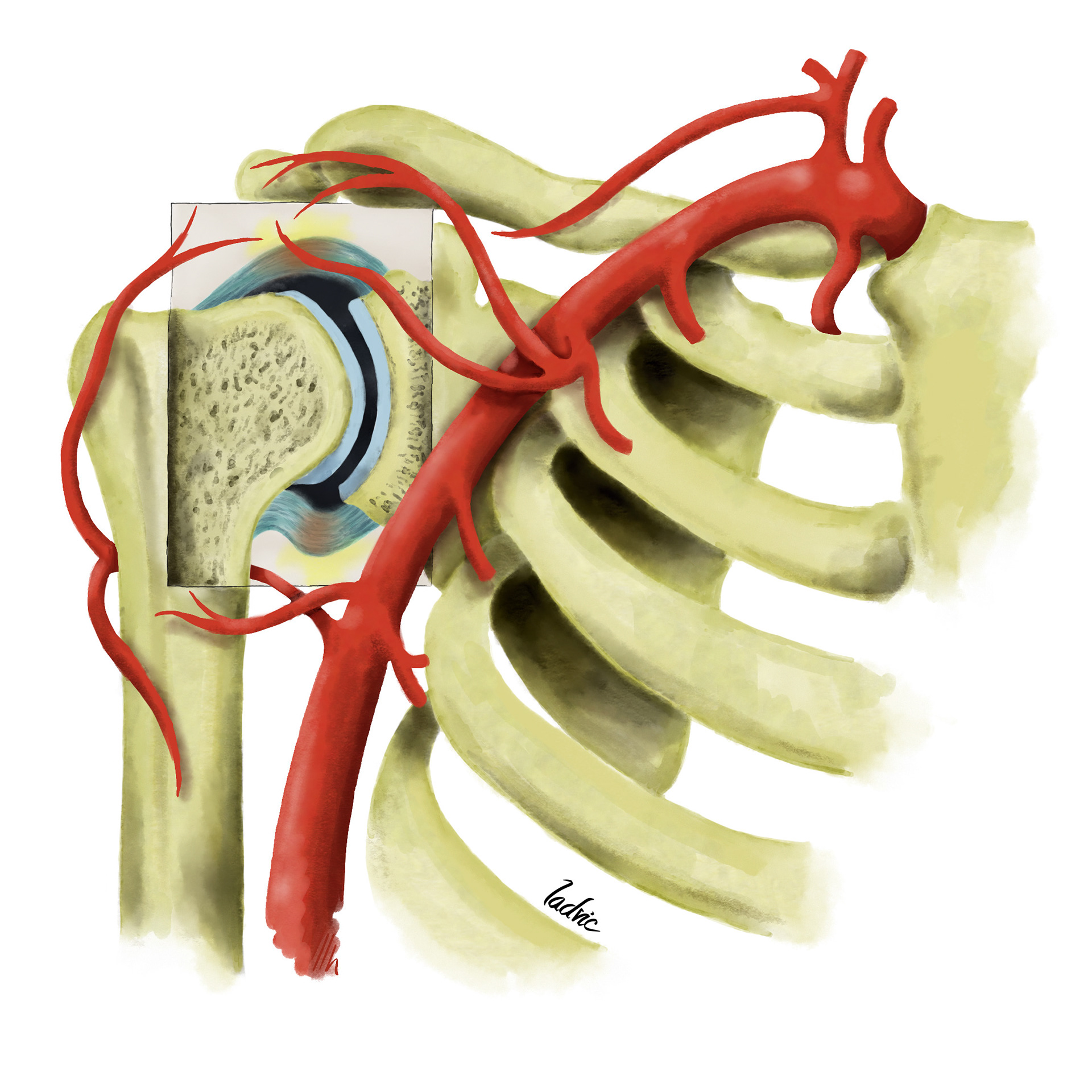 Illustration to show the vascularitation of the shoulder and diferent anatomical variants.
It was made for a presentation of endovascular treatment of shoulder capsulitis.
First I draw the sketck on the iPad Pro, with the Sketchbook Software. After that, I move to Photoshop CC where, with a digital watercolour brush I painted and give the details.

I draw the anatomical variants over the same first draw but decided to desaturate the main artery so the variant could stand out.