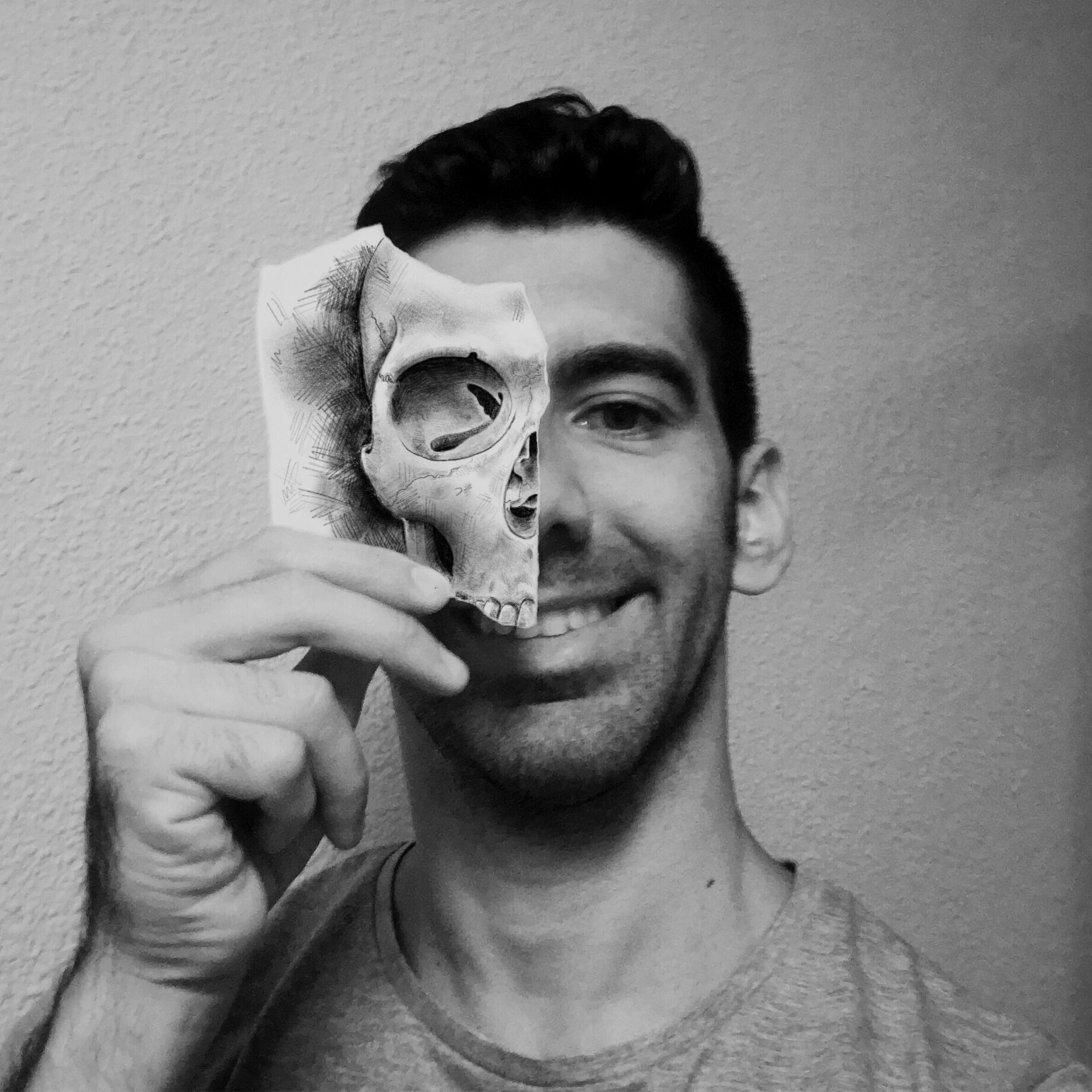 I'm
ladvic 
(a rearrangement of the letters of my name, Luis Alberto Domitrovic), a neurosurgeon that currently is doing radiology specialty.
The multiple twists of life took me from Argentina (where I was born) to Spain, where I live now.
I enjoy drawing since I was a kid. You could see me drawing on any piece of paper I could find around me. I keep drawing in medical school, and also after that. As people find out that, I had the opportunity to illustrate medical books and scientific papers.

I am open to try different styles of drawing and painting (traditional and digital), but I enjoy the most anatomical and surreal ones.
You can also see what I do at:
Feel like shopping? 

You can go to:
Want to make a request?? Contact me!